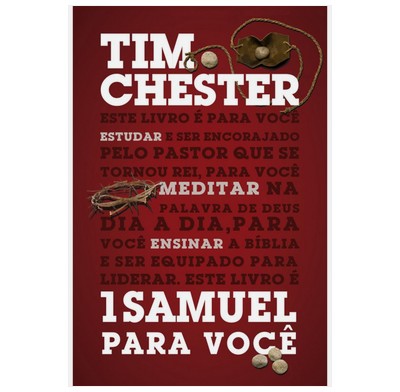 My book 1 Samuel for You is now available in Portuguese.
I'm delighted to see this because there's a lack of good Christ-centred expository helps on Old Testament literature. This is one reason why I was so keen to write 1 Samuel for You and 2 Samuel for You – even though books on the Old Testament are far from being money-spinners!
It's available from here in Brazil and from here in the UK.