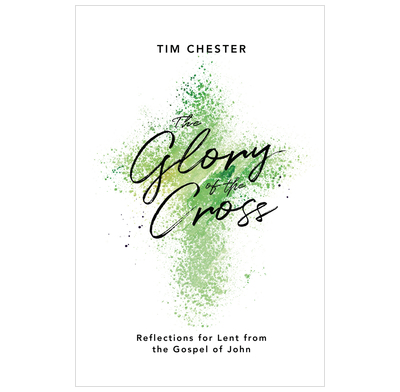 Each week during Lent I'm going to post a short video introducing the relevant chapter or 'week' of my book The Glory of the Cross. The Glory of the Cross has a short reading for each day during Lent plus the week leading up to Easter Sunday. Each of week of reading is based on a different passage of John's Gospel. So I'm going to introduce each of those passages by highlighting one or two things that particularly struck me as I was writing the book.
The Good Book Company are also preparing some discussion questions that could be used in one-to-ones or small groups. So why not find a friend to read it with or read it in your home group?
The Glory of the Cross is available here from amazon.com and amazon.co.uk.

SPONSORS
Support this site by using these links:
amazon.co.uk :: amazon.com
includes Tim Chester's books