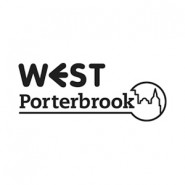 I'm delighted to announce that the Porterbrook Network has formed an alliance with the Wales Evangelical School of Theology (WEST) to create 'WEST Porterbrook'.
This will enable us together to offer a set of training options for missional church from small group foundational material right through to PhDs. It's a very exciting initiative that we anticipate will lead to new ways of training people for mission. There are few precedents for a residential college and a missional training programme to partner in this way.
For the moment our programmes all continue as normal. But our programmes will integrate to offer a pathway of training for church planting and missional church. Graduates of Porterbrook Seminary, for example, will be accepted onto the WEST Masters course if they want to do further accredited study.
In time we hope to develop new courses and we're exploring a joint WEST Porterbrook campus in Sheffield.
Steve Timmis (Director of Acts 29 Europe and the Porterbrook Network), Jonny Woodrow (European Director of the Porterbrook Network) and myself have become full members of the WEST faculty. We'll continue in our current roles, but will now teach at WEST from time to time as well as developing new programmes.